Welcome to Sundsvall says Petter Ekman, Business Agency
Petter Ekman is the the Business Area Manager at the Business Agency in Sundsvall.
Petter Ekman, says welcome to Sundsvall from Nordic FUTURE Days on Vimeo.
Petters passion is helping companies and investors establish and grow their business in the region.
Contact Petter for the help you need to join a growing region and city.
Email or call me says Petter to set up a first contact, petter.ekman@sundsvall.se   Business Agency Sundsvall 
+46 70-699 57 55
Sundsvalls Business Agency is one of the Main Partner for the Nordic FUTURE days 21-23rd of March.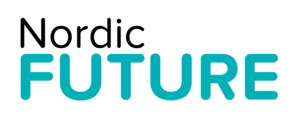 nordicimpactweek.org/nordicfuture/
Get your tickets now nordicfuture.eventbrite.com
About Nordic FUTURE 
Nordic FUTURE is three days of Networking, Inspiration, knowledge transfer and Business using digital platforms.
We believe in and are connecting innovative local entrepreneurs to the global Investor, entrepreneuer and innovation communities in Sundsvall