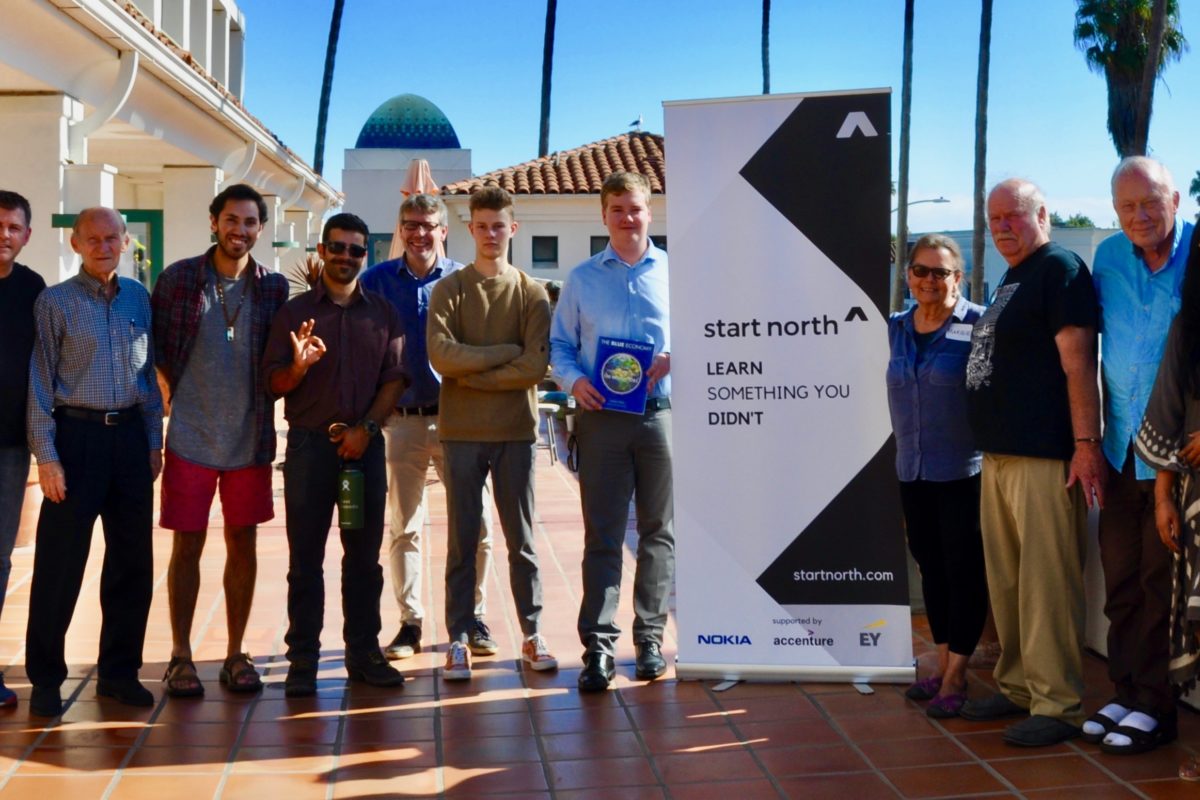 5G & Circular Economy, Santa Barbara
Program for 2020 launched at Nordic FUTURE in Helsinki 18-19 FEB.
Join us at NORDIC FUTURE in Helsinki Super Early Bird before December 25 here 
Nordic FUTURE is the Nordic-Baltic launchpad in preparation to go to San Francisco with Nordic Impact Week.
See 2019 below
Welcome to Santa Barbara, 5G California Hack the Mall
5G California Hack the mall, together with Antioch University and WorldVIZ, welcomes you to a co-creative workshop at WorldVIZ, on Friday, Oct 18, between 11 am – 1 pm.
Address: 614 Santa Barbara Street
Santa Barbara, CA 93101
Questions? info@nordicimpactweek.org call +1 323 975 0489 Co-Ordinator Santa Barbara, Bruce Erickson, 805 450 1074
Welcome
Some of the people you will meet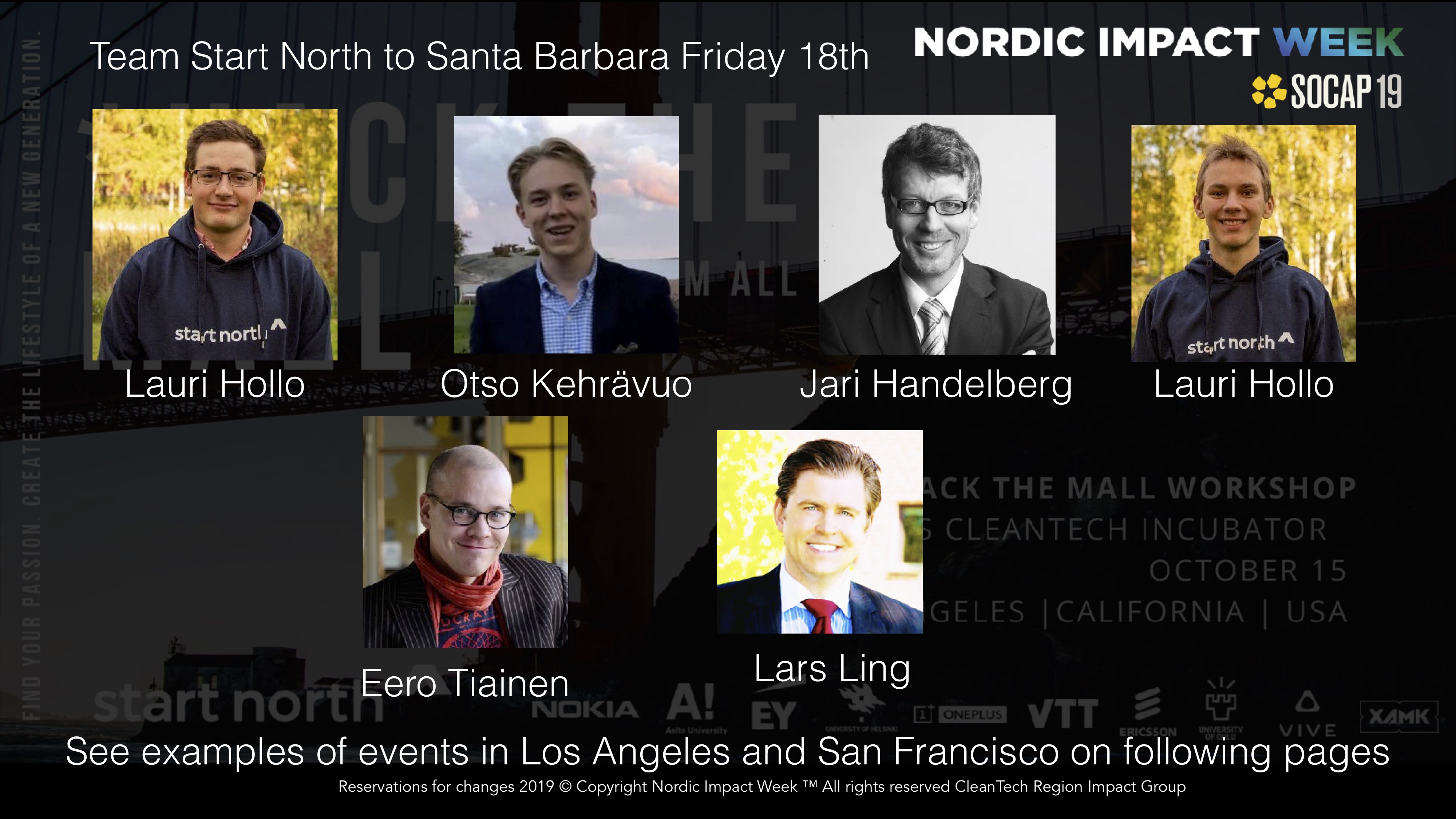 Welcome as well to San Francisco Nordic Impact Week participants.