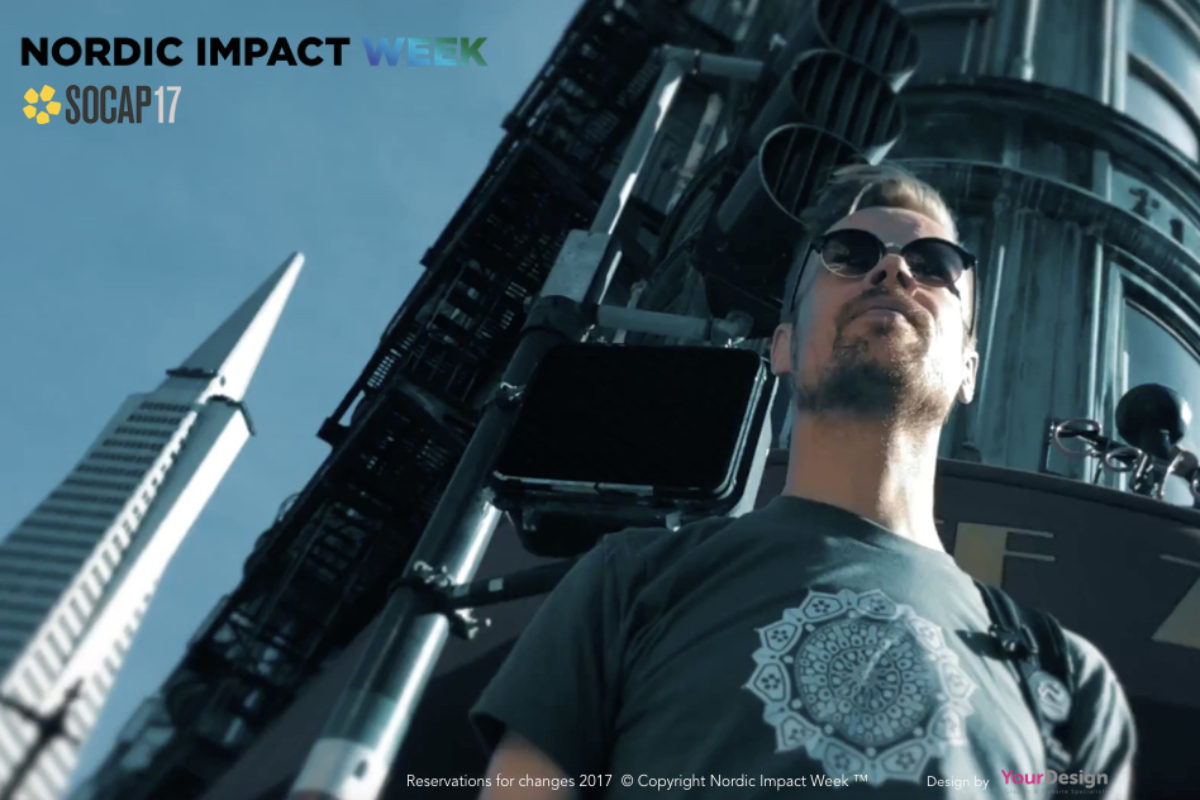 In the Frontline – Transforming Capitalism
In The Frontline Transforming Capitalism
Karl McFaul video report from Nordic Impact Week and SOCAP16 | Silicon Valley | San Francisco.
Join the Nordic Impact Week with SOCAP17 – the world's leading conference on Social Enterprise, Impact Investing, Societal Change and Innovation by bridging the intersection of money and meaning.
Welcome and join us for the journey of your life 2017.